A magic scroll is a scroll that you receive from the quest Plague City. You receive it as a reward at the end of the quest. When you read it, you learn the Ardougne Teleport (requires level 51 Magic), although reading the scroll itself does not have a magic level requirement.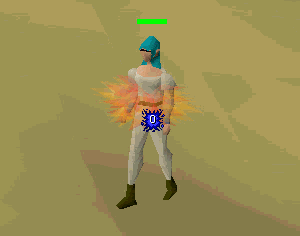 If you get more magic scrolls before using it and try to use both the first will enable the spell while the others will explode, leaving behind Ashes. To retrieve another scroll if you lose yours, head back to Edmond who has an infinite amount.
Characters

Edmond • Elena • Alrena • Jethick • Mourner • Head mourner • Bravek

Items

 Picture •  A scruffy note •  Hangover cure •  Warrant •  A small key

Rewards

 Gas mask •  A magic scroll

Locations

Music

Related
Ad blocker interference detected!
Wikia is a free-to-use site that makes money from advertising. We have a modified experience for viewers using ad blockers

Wikia is not accessible if you've made further modifications. Remove the custom ad blocker rule(s) and the page will load as expected.