Old School RuneScape uses the British convention for floor numbering: Ground floor, first floor, etc.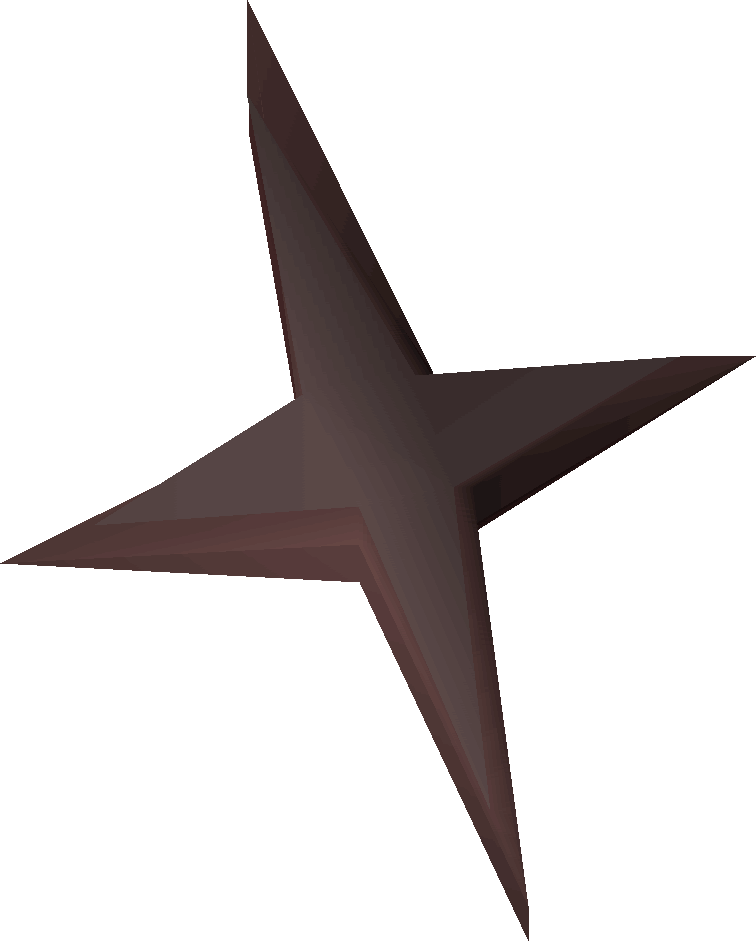 The Ancient symbol is an old symbol of Saradomin. Players may find this whilst working in the excavational area of the Varrock Museum by cleaning uncleaned finds.
The ancient symbol looks like an eroded holy symbol without the string. Players cannot string this symbol with a ball of wool, and it has no use except as part of the miniquest.
Players should place it in display case 37 (ground1st floor[U.K. floor]). Its information reads: "This small symbol was used as a decoration on the Saradominist altars throughout the city. Two or three examples have been found, but this is the best. Worked in blue-enamelled iron, it has not survived the ages well. We believe this to be from the early years when the city was still being built."
Because it is a symbol to Saradomin, it is believed to be from the ruins of Saranthium as opposed to Senntisten, which was an earlier settlement on the same location and of Zarosian religion.
 Uncleaned find

Finds

| | |
| --- | --- |
| Useless finds | |
| Useful finds |  Big bones •  Bones •  Broken arrow •  Clean necklace •  Coins •  Iron dagger •  Uncut jade •  Uncut opal |
| Displayed finds |  Pottery (case 22) •  Old symbol (case 36) •  Ancient symbol (case 37) •  Ancient coin (case 44) •  Old coin (case 45) |

Rewards

| | |
| --- | --- |
| Weapons | |
| Weapon components | |
| Ores |  Copper ore •  Tin ore •  Coal •  Mithril ore |
| Other |  Antique lamp •  Big bones •  Bones •  Bowl •  Pot •  Uncut jade •  Uncut opal |
Ad blocker interference detected!
Wikia is a free-to-use site that makes money from advertising. We have a modified experience for viewers using ad blockers

Wikia is not accessible if you've made further modifications. Remove the custom ad blocker rule(s) and the page will load as expected.