Antisanta's coal box was a box of coal given to the player by Anti-Santa during the 2014 Christmas event in order to convert normal coal into a useless coal that couldn't be used for smelting. He gave out parts to the Antisanta outfit when the box was returned each day, and later gave Christmas crackers once the player had received all parts of the outfit.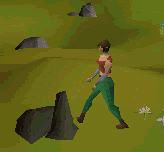 Ad blocker interference detected!
Wikia is a free-to-use site that makes money from advertising. We have a modified experience for viewers using ad blockers

Wikia is not accessible if you've made further modifications. Remove the custom ad blocker rule(s) and the page will load as expected.