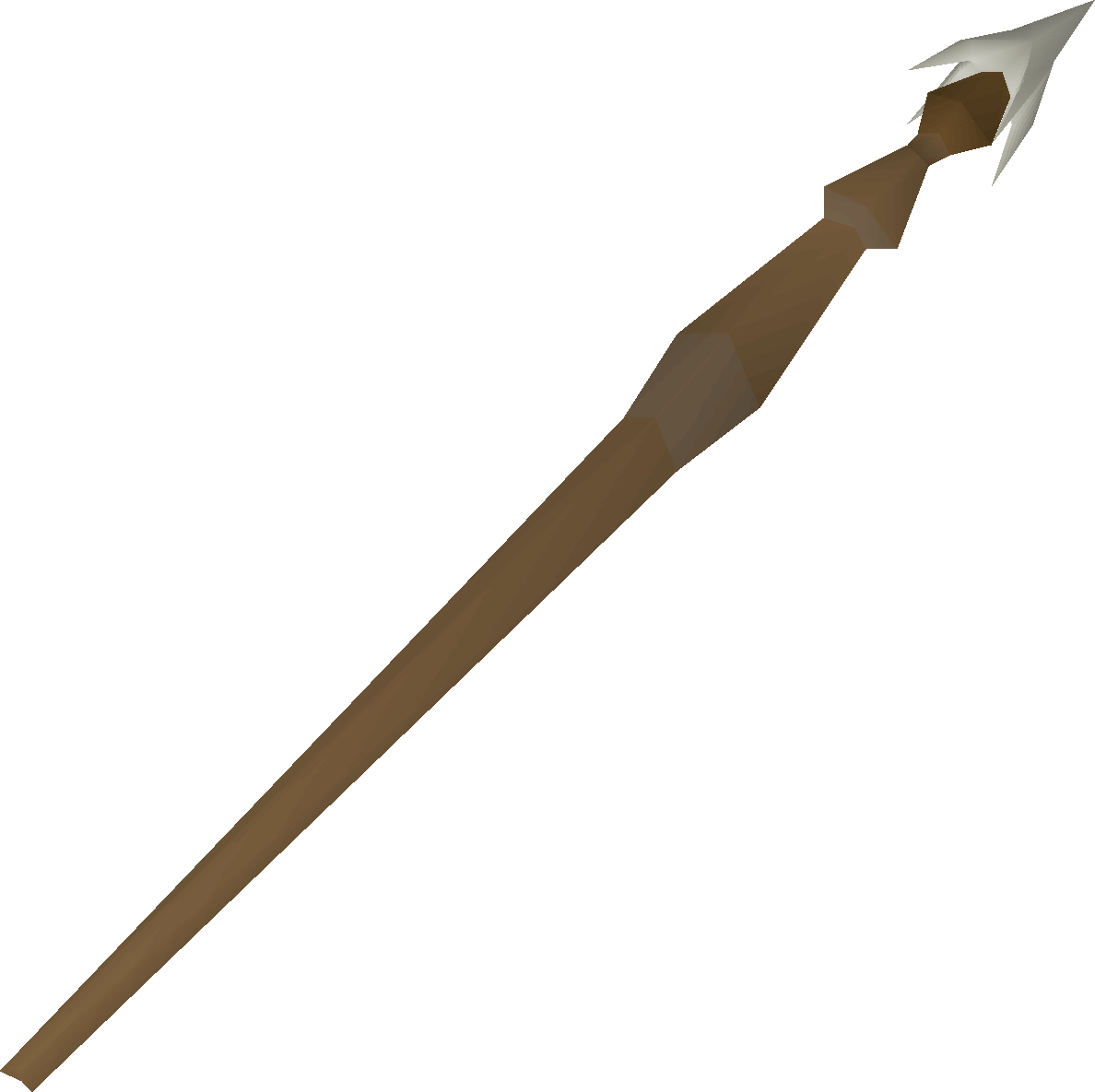 A barb-tail harpoon is a weapon obtained after successfully trapping a barb-tailed kebbit, which requires 33 Hunter. It also can be used as a harpoon in Fishing. Its ability to be wielded makes it a more convenient option for fishers as it saves one inventory space.
Bonuses
Hover over image for type

A player wielding a barb-tail harpoon.
 Attack bonus
+9
+4
-4
+0
+0
 Defence bonus
+0
+0
+0
+0
+0
Other bonuses
Slot

list

+6
0
0%
+0
Combat styles
Edit

 Small fishing net •

 Big fishing net •

 Fishing rod (Oily) •

 Fly fishing rod •

 Harpoon •
 Barb-tail harpoon •
 Lobster pot •

 Karambwan vessel •
 Barbarian rod •

 Dragon harpoon
Ad blocker interference detected!
Wikia is a free-to-use site that makes money from advertising. We have a modified experience for viewers using ad blockers

Wikia is not accessible if you've made further modifications. Remove the custom ad blocker rule(s) and the page will load as expected.