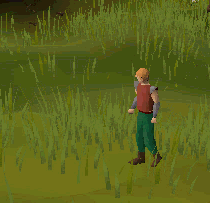 Bone seeds are obtained during and after the Swan Song quest. To obtain the item, one must talk to Malignius Mortifer with an airtight pot (consists of a pot and a pot lid) in the inventory. When opened a non-attackable Skeleton mage will appear, perform a random emote, and then die.
Players may only own one pot of bone seeds at a time. Dropping the pot of bone seed will result in the magic of the bone seeds escaping from the pot.
Ad blocker interference detected!
Wikia is a free-to-use site that makes money from advertising. We have a modified experience for viewers using ad blockers

Wikia is not accessible if you've made further modifications. Remove the custom ad blocker rule(s) and the page will load as expected.