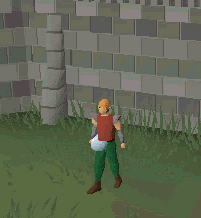 The Commorb is a members-only quest item obtained during the Wanted! quest from Sir Tiffy Cashien. It can contact someone named Savant inside it. Savant helps player during Wanted! and The Slug Menace.
Sir Tiffy will make you a Commorb for 10,000 coins or for one law rune, one enchanted gem, and one molten glass.
The Commorb can be upgraded after starting The Slug Menace quest to the Commorb v2.
Functions
Edit
The Commorb has several functions:
Scan - once in Canifis, you can use this to find Solus Dellagar
Contact - allows you to contact Savant
Use - just your normal, everyday "use" option
Playback - will give you your current and past assignments
Game-related

List of music tracks

List of boss music • List of all music tracks • List of music in chronological order • Unlisted music tracks

Musical instruments

 Bells • Church organ •  Cowbells •  Enchanted lyre •  Organ •  Penguin bongos •  Slayer bell •  Snake charm •  Windchimes

Items with sound

Emotes with sound

Beckon • Idea • Stamp • Skillcape • Air Guitar
Ad blocker interference detected!
Wikia is a free-to-use site that makes money from advertising. We have a modified experience for viewers using ad blockers

Wikia is not accessible if you've made further modifications. Remove the custom ad blocker rule(s) and the page will load as expected.