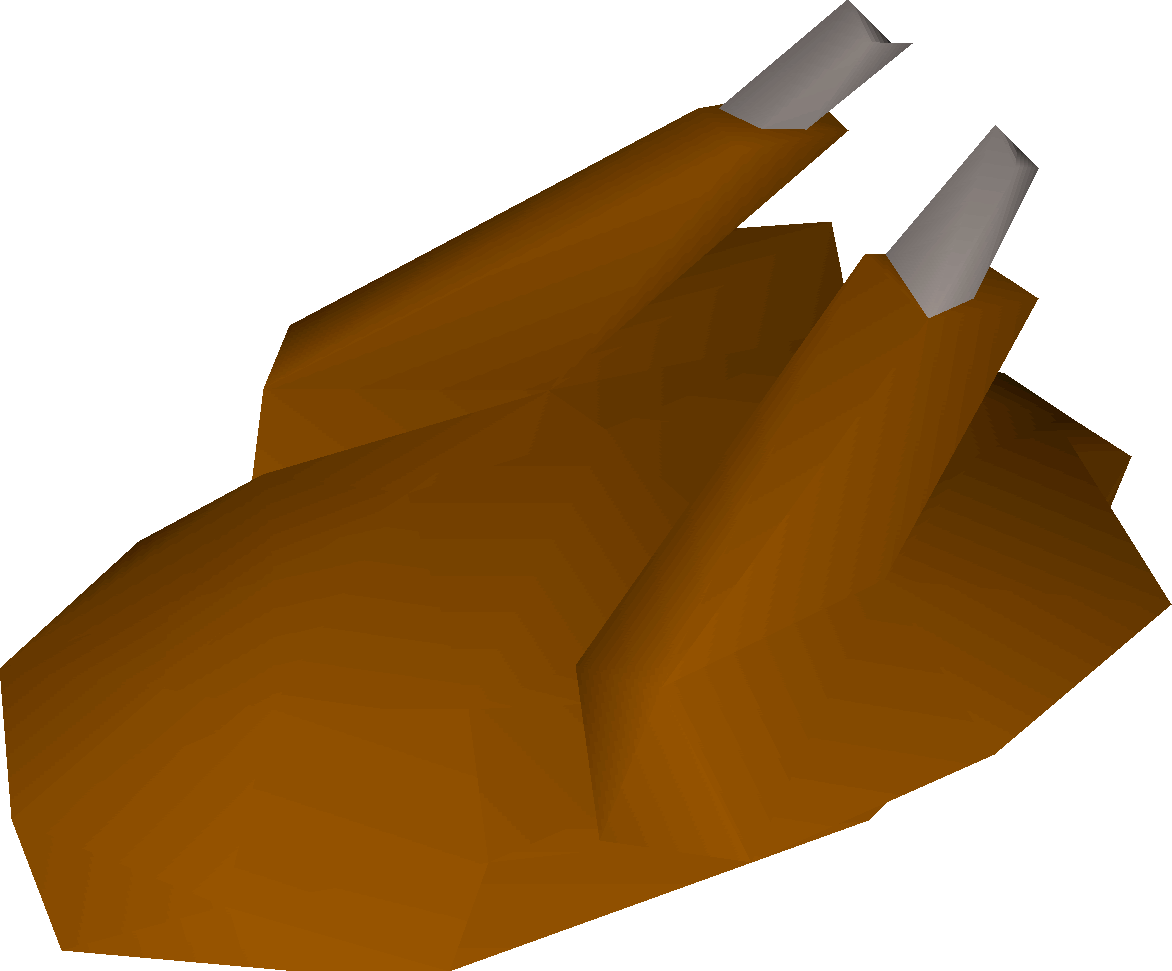 Cooked chicken is food that restores 3 hitpoints when eaten. You can obtain a cooked chicken by killing a chicken, and cooking the meat over a fire or range. Cooking a raw chicken grants 30 experience. This is common food source for low level players. Chicken is easily obtainable and does not require a cooking level to cook. There is a respawn of this item on the first floor of the Falador shield shop.
A cooked chicken can be used as an ingredient to make a Stew or a Curry stew.
Ad blocker interference detected!
Wikia is a free-to-use site that makes money from advertising. We have a modified experience for viewers using ad blockers

Wikia is not accessible if you've made further modifications. Remove the custom ad blocker rule(s) and the page will load as expected.