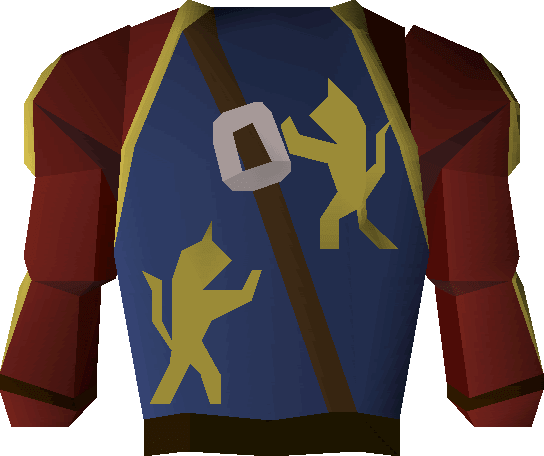 The Deadman's chest is a platebody obtainable only by players in Deadman mode. It is purchased from Nigel for one blood money. Once purchased, it may be reclaimed for free. The chest has the same stats as an iron platebody.
In order to purchase deadman armour, players must use the blood money on Nigel, instead of speaking to him, as there are no dialogue options for purchasing the armour.
Bonuses
Hover over image for type

A player wearing deadman armour.
 Attack bonus
+0
+0
+0
-30
-10
 Defence bonus
+21
+20
+12
-6
+20
Other bonuses
Slot

list

+0
0
0%
+0
Ad blocker interference detected!
Wikia is a free-to-use site that makes money from advertising. We have a modified experience for viewers using ad blockers

Wikia is not accessible if you've made further modifications. Remove the custom ad blocker rule(s) and the page will load as expected.