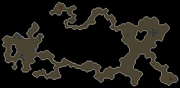 The
experiment cave
is a cave involved during the quest
Creature of Fenkenstrain
. It can be accessed by pushing the easternmost grave to the south-east of
Fenkenstrain's Castle
. During the quest, players have to kill a level 51
experiment
to obtain the
cavern key
 to the northern gate in the cave.
The cave is the only place in RuneScape that contains experiments, and the level 25 experiments are often killed for combat experience. Due to the easy combat experience for both high and lower levels, the cave is frequently crowded.
Ad blocker interference detected!
Wikia is a free-to-use site that makes money from advertising. We have a modified experience for viewers using ad blockers

Wikia is not accessible if you've made further modifications. Remove the custom ad blocker rule(s) and the page will load as expected.