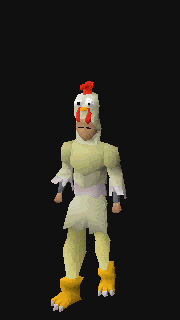 The Flap emote is unlocked at the Stronghold of Security on the first floor. You must open the Gift of Peace to unlock the emote. You will also receive 2,000 coins.
When wearing its enhancer, the Chicken outfit, players will rise up while flapping. When players land, they will look at their wings.
Ad blocker interference detected!
Wikia is a free-to-use site that makes money from advertising. We have a modified experience for viewers using ad blockers

Wikia is not accessible if you've made further modifications. Remove the custom ad blocker rule(s) and the page will load as expected.