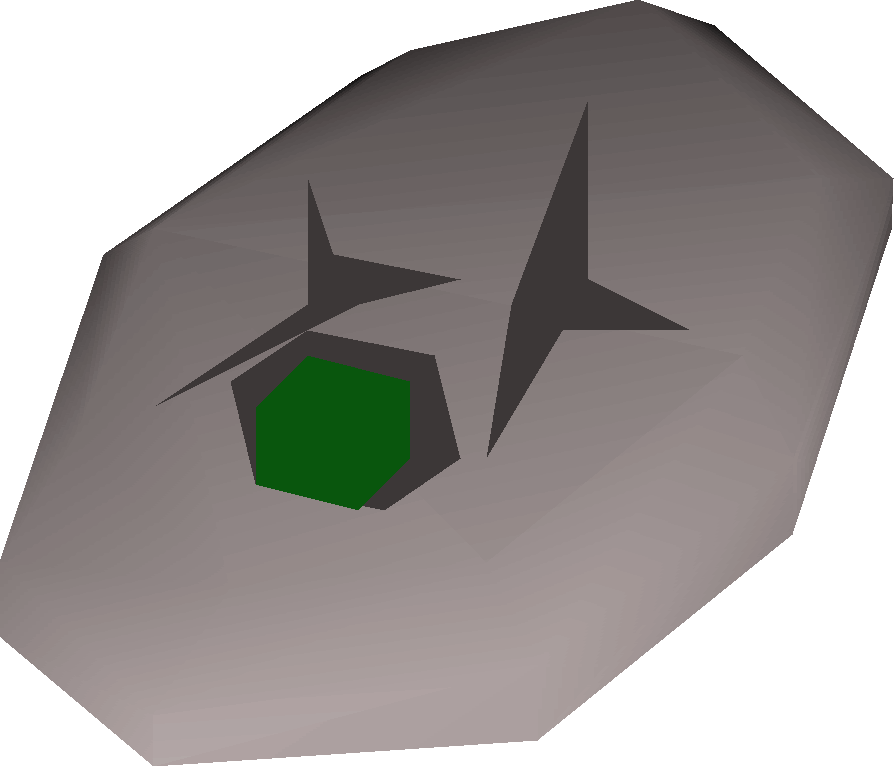 Glarial's pebble is an item used in the Waterfall Quest and Roving Elves. It is given to the player by Golrie as a reward for freeing him from the dungeon under the Tree Gnome Village. If you lose this pebble all you have to do is go back to Golrie to obtain another.
The pebble is used to gain access to the Glarial's Tomb dungeon near the Baxtorian Falls. Note that in order to enter the dungeon, the player may not be carrying any weapons, armour, runes, or Clue Scrolls.
The tombstone is covered in elven script. Some of the writing is in common tongue. It reads: "Here lies Glarial, wife of Baxtorian, true friend of nature in life and death. May she now rest knowing only visitors with peaceful intent can enter."
Ad blocker interference detected!
Wikia is a free-to-use site that makes money from advertising. We have a modified experience for viewers using ad blockers

Wikia is not accessible if you've made further modifications. Remove the custom ad blocker rule(s) and the page will load as expected.