Gnome gliders are a useful method of transportation available after completing The Grand Tree quest. They can fly to many locations and can be used in combination with Spirit trees. Destinations include: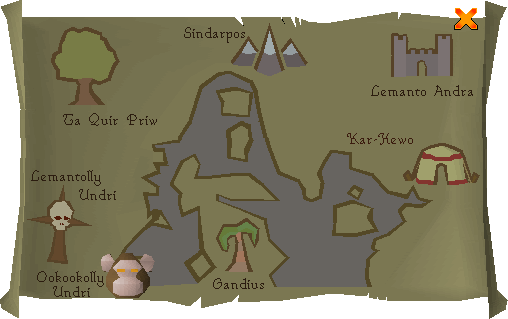 The names of the destinations, except for Ape Atoll, can be translated using the Translation book acquired during the Grand Tree quest.
Ta Quir Priw translates to "The Guardian Tree."
Gandius means "Jungle."
Kar-Hewo translates to "No Grass" (since Al Kharid is a desert.)
Sindarpos translates to "Big Rocks."
Lemanto Andra translates to "Man City."
Lemantolly Undri translates to "Stupid Man Lands."
Ad blocker interference detected!
Wikia is a free-to-use site that makes money from advertising. We have a modified experience for viewers using ad blockers

Wikia is not accessible if you've made further modifications. Remove the custom ad blocker rule(s) and the page will load as expected.