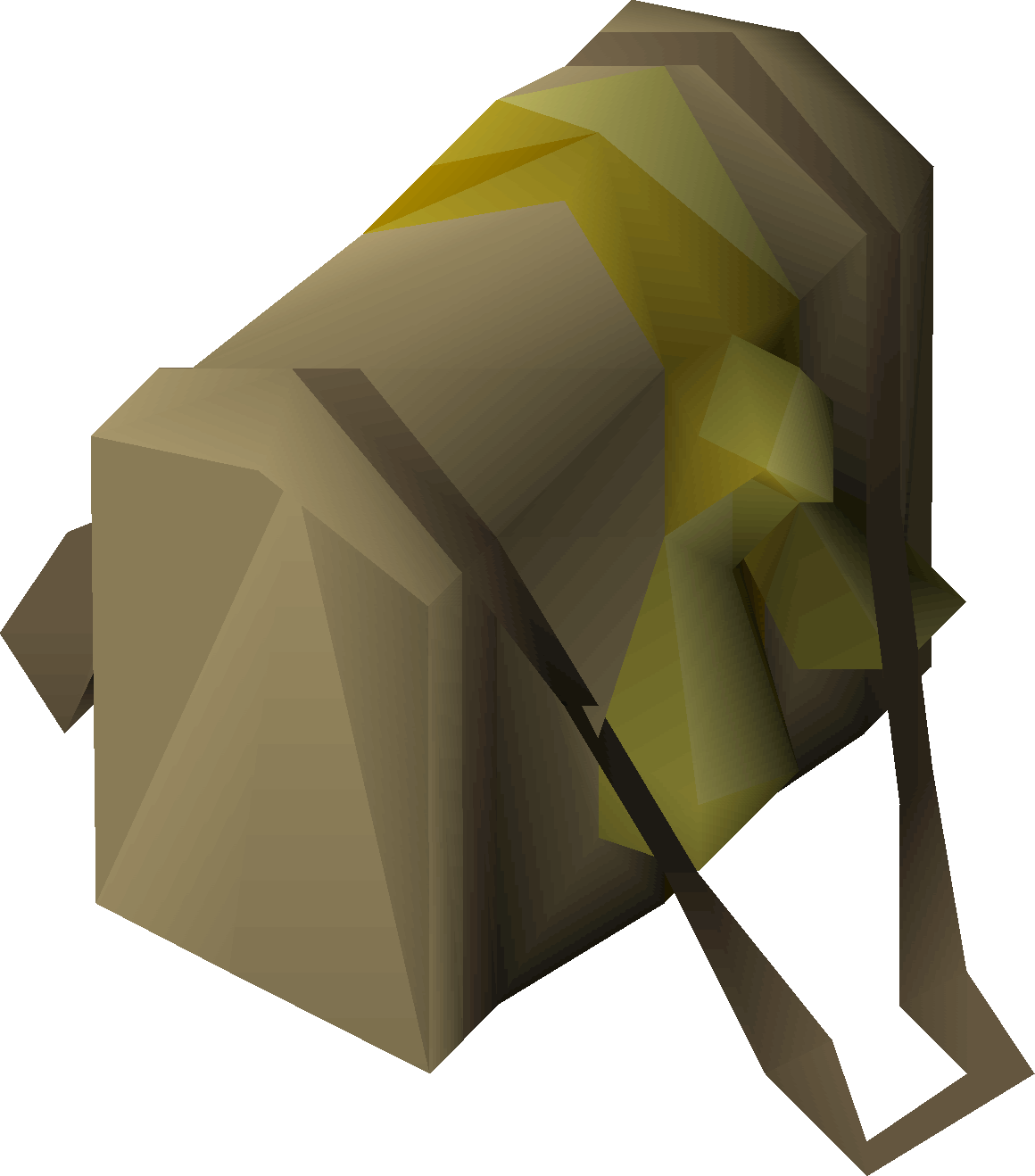 A gold satchel is a drop from jubsters that are killed while playing Creature Creation. It holds a banana, cake and triangle sandwich. While equipped, it will enhance the beckon emote.
It takes multiple bites to consume the food, but it is much cheaper than most food items that heal a similar amount.
Bonuses
Hover over image for type

A player wearing a gold satchel.
 Attack bonus
+0
+0
+0
+0
+0
 Defence bonus
+0
+0
+0
+0
+0
Other bonuses
Slot

list

+0
+0
+0%
+0
Monsters

Newtroost • Unicow • Spidine • Swordchick • Jubster • Frogeel

Items

 Tea flask •  Black satchel •  Gold satchel •  Green satchel •  Plain satchel •  Red satchel •  Rune satchel

Other
Ad blocker interference detected!
Wikia is a free-to-use site that makes money from advertising. We have a modified experience for viewers using ad blockers

Wikia is not accessible if you've made further modifications. Remove the custom ad blocker rule(s) and the page will load as expected.