Grape seed
Release date
25 February 2016 (Update)
Farming level
36
Exchange price

1,194

coins (info)
Patch
Vine
Time
35 minutes
Planting XP
31.5
Check-health XP
625
Harvesting XP
40
Payment
N/A
Quest item?
No
Tradeable?
Yes
High alch
43 coins
Low alch
29 coins
Store price
2 Tithe Farm points
(Farmer Gricoller)
Examine
A grape seed for growing in a vinery.
[view] • [talk]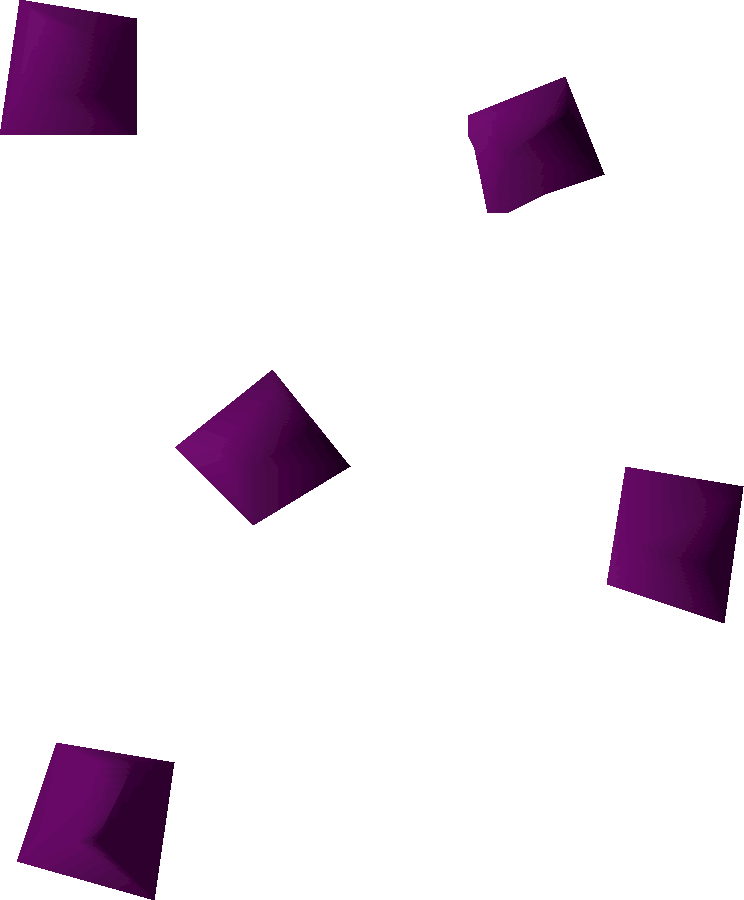 A grape seed can be planted in a vine patch in order to produce grapes. It requires 1 grape seed per patch, and there are 12 patches available at the vinery, thus requiring 12 grape seeds to fill up all the patches. Planting the seeds requires a Farming level of 36 to do so. It can only be obtained from the Tithe Farm for 2 points per seed.
Players will need to use saltpetre on the patches with a trowel in order to treat the soil before planting the grape seeds. Afterwards, Gallow will watch over your grapes for free.
Once fully grown, players can check the grape vine's health for 625 farming experience, and harvest 3-42 grapes, depending on the player's farming level. Higher levels will give higher yields. After all the grapes have been harvested, the grape vine will die and players will have to clear the farming patch with a spade.
Allotment

 Potato •  Onion •  Cabbage •  Tomato •  Sweetcorn •  Strawberry •  Watermelon

Flower

 Marigold •  Rosemary •  Nasturtium •  Woad •  Limpwurt

Herb

 Guam  Marrentill •  Tarromin •  Harralander •  Gout tuber •  Ranarr •  Toadflax •  Irit •  Avantoe •  Kwuarm •  Snapdragon •  Cadantine •  Lantadyme •  Dwarf weed •  Torstol

Hop

 Barley •  Hammerstone •  Asgarnian •  Jute •  Yanillian •  Krandorian •  Wildblood

Bush

 Redberry •  Cadavaberry •  Dwellberry •  Jangerberry •  Whiteberry •  Poison ivy

Tree
Fruit tree

 Apple tree •  Banana tree •  Orange tree •  Curry tree •  Pineapple •  Papaya tree •  Palm tree

Special seeds

 Grape •  Mushroom •  Cactus •  Belladonna •  Calquat •  Spirit

Tithe Farm seeds

Other seeds

 Blindweed •  Crystal (small) •  Grass •  Hardy gout tubers •  Kelda •  Pine tree •  White pearl

Chambers of Xeric
Garden of Tranquillity

 Delphinium •  Pink orchid •  Pink rose •  Red rose •  Snowdrop •  Vine •  White rose •  Yellow orchid
Ad blocker interference detected!
Wikia is a free-to-use site that makes money from advertising. We have a modified experience for viewers using ad blockers

Wikia is not accessible if you've made further modifications. Remove the custom ad blocker rule(s) and the page will load as expected.