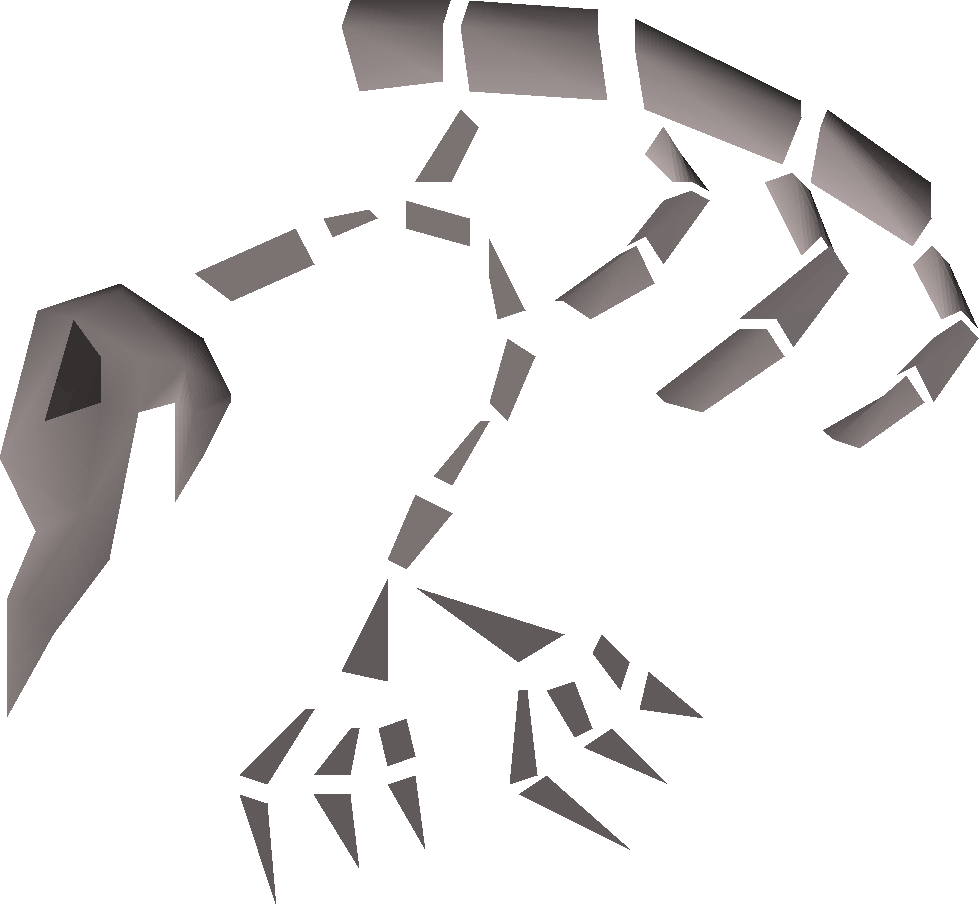 Iban's dove is an item used in the later stages of the Underground Pass quest. They are obtained by searching cages of half-soulless deep in the dungeon west of West Ardougne.
It is wise for anyone doing the Underground Pass quest to remember to wear their Klank's gauntlets while searching the cages of the soulless. They will bite players who searching the cages, however, if the player is wearing the gauntlets, the player will take no damage. Searching the cages without wearing the gloves will result in losing 10 hitpoints.
The dove's skeletal remains are crushed and rubbed in the doll of Iban obtained earlier in the quest in order to destroy the evil wizard Iban, who might be son of Zamorak.
The Dove symbolizes Iban's conscience, the innocence he had as a man corrupted by evil. The witch responsible for his return owned a beautiful dove, which she strangled with her own hands to provide the proper "conscience" for the ritual, after blood, body, and shadow.
Characters

| | |
| --- | --- |
| NPCs | King Lathas • Koftik • Niloof • Klank • Kamen • x35pxKardia • Slave • Unicorn |
| Monsters | |

Items

 Damp cloth •  Dwarf brew • Fire arrows •  History of iban •  Iban's staff •  Klank's gauntlets •  Old journal •  Orb of light •  Piece of railing •  Unicorn horn •  Witch's cat • Zamorak robes

Iban's Resurrection

 Iban's ashes •  Iban's dove •  Iban's shadow •  Doll of iban

Guardian amulets

Paladin's badges

Reward

Locations

East Ardougne • Underground Pass • Well of Voyage • West Ardougne

Music

Cursed • Expecting • Iban • Intrepid • Moody • Underground Pass

Related
Ad blocker interference detected!
Wikia is a free-to-use site that makes money from advertising. We have a modified experience for viewers using ad blockers

Wikia is not accessible if you've made further modifications. Remove the custom ad blocker rule(s) and the page will load as expected.