This article is about the item used in framing the portrait. For the portrait itself, see
King Arthur (portrait)
.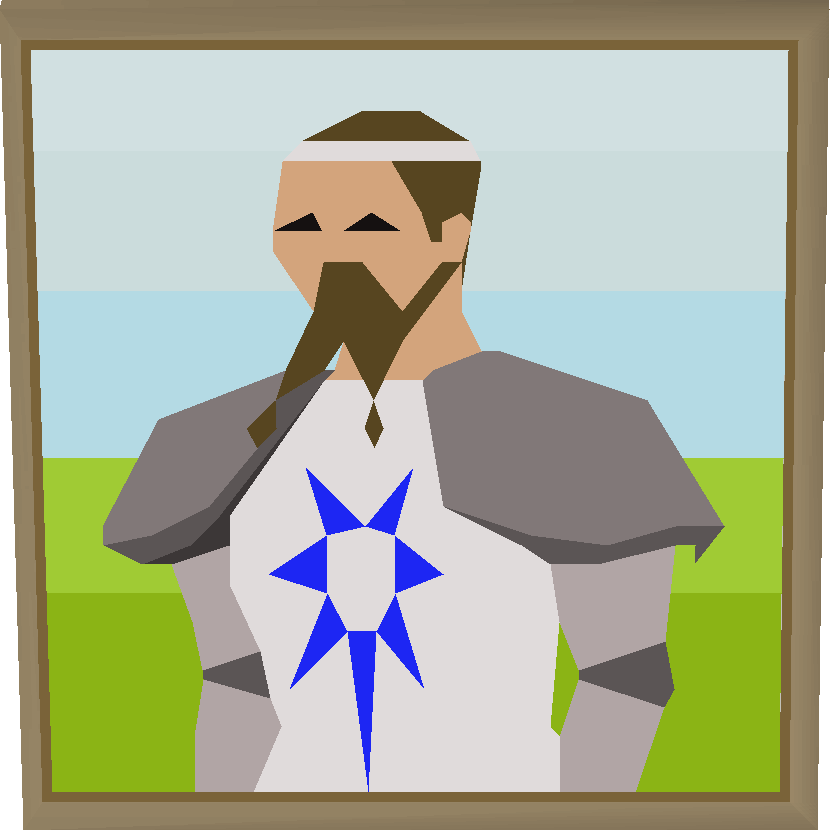 The King Arthur portrait, depicting King Arthur of Camelot, is available in Falador from Sir Renitee for 1,000 coins. Completion of the Holy Grail quest is necessary to purchase this portrait. It may be framed in a player's Player-owned house with 35 construction, two teak planks and hung in the Quest Hall. The result of doing so is the King Arthur portrait.
Stairs/Rugs

 Rug •  Oak staircase •  Teak staircase •  Opulent rug •  Limestone spiral •  Marble staircase •  Marble spiral

Guild trophies

 Anti-dragon shield •  Amulet of glory •  Cape of Legends •  Mythical cape

Portrait

 King Arthur (item) •  Elena (item) •  Giant Dwarf (item) •  Miscellanians (portrait) (item)

Landscapes

 Lumbridge (item) •  Desert (painting) (item) •  Morytania (item) •  Karamja (item) •  Isafdar (item)

Swords
Maps

Bookcases
Ad blocker interference detected!
Wikia is a free-to-use site that makes money from advertising. We have a modified experience for viewers using ad blockers

Wikia is not accessible if you've made further modifications. Remove the custom ad blocker rule(s) and the page will load as expected.