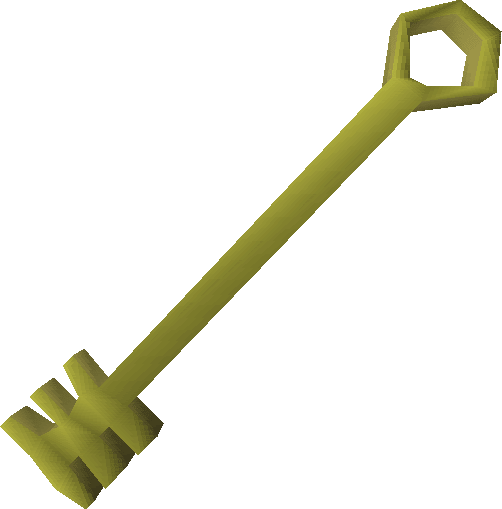 A large ornate key is used in Darkness of Hallowvale quest. It can be found by using a knife on the portrait in Meiyerditch. If used on the vampyre statue in the house with the tapestry, it will open a door that leads to the Haemalchemy book.
Characters

Veliaf Hurtz • Meiyerditch citizen • A Meiyerditch child • Old Man Ral • Vertida Sefalatis • Drezel • King Roald • Aeonisig Raispher • Safalaan • Sarius Guile • Mauritys Guile

Enemies

Vyrewatch • Shadowy figure • Juvinate guard • Vanescula Drakan • Ranis Drakan • Vanstrom Klause

Items

 Ladder top •  Message •  Castle sketch 1 •  Castle sketch 2 •  Castle sketch 3 •  Message •  Large ornate key •  Haemalchemy •  Sealed message •  Door key •  Daeyalt ore •  Blood tithe pouch

Rewards

Music

The Last Shanty • Lament of Meiyerditch • Night of the Vampyre

Related
Ad blocker interference detected!
Wikia is a free-to-use site that makes money from advertising. We have a modified experience for viewers using ad blockers

Wikia is not accessible if you've made further modifications. Remove the custom ad blocker rule(s) and the page will load as expected.