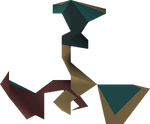 Lunar signets are purchased from Baba Yaga's Magic Shop for 2 coins. They are required in building lunar altars or occult altars within a player's Achievement Gallery.
Planks
Nails
Stonemason
Signet
Sir Renitee

Other

 Ancient crystal •  Bagged plants •  Bolt of cloth • Boss jars •  Clockwork •  Fairy enchantment •  Skull • Stuffed heads • Stuffed fish
Ad blocker interference detected!
Wikia is a free-to-use site that makes money from advertising. We have a modified experience for viewers using ad blockers

Wikia is not accessible if you've made further modifications. Remove the custom ad blocker rule(s) and the page will load as expected.