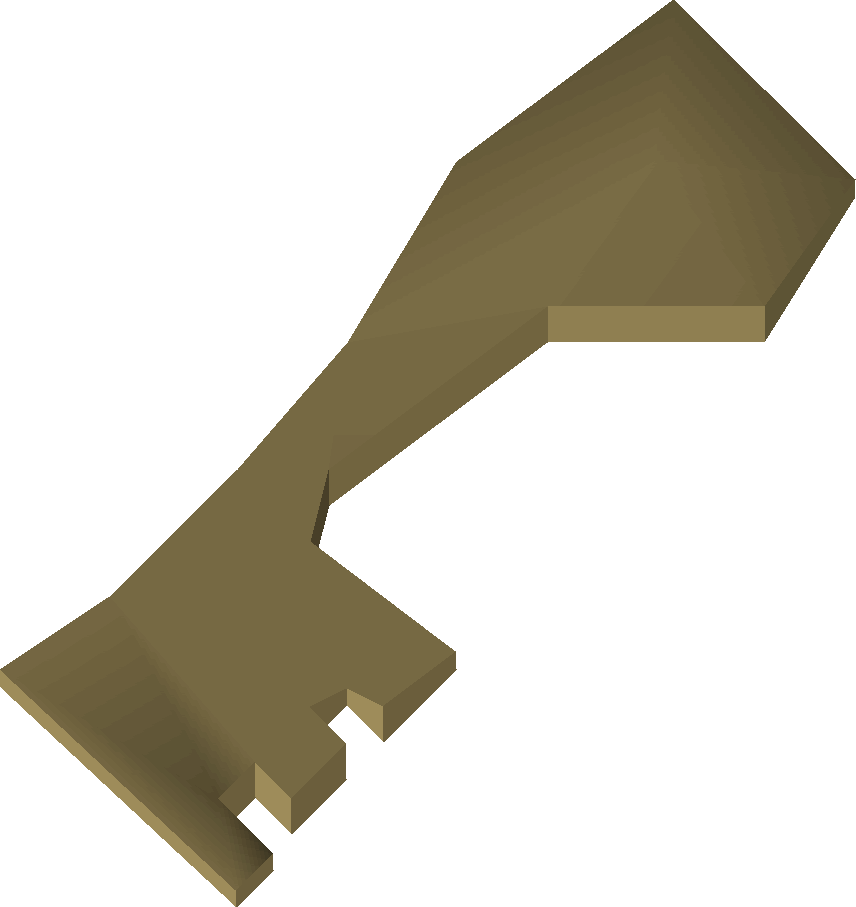 The ogre gate key is obtained from Grish toward the end of the quest Zogre Flesh Eaters to gain entrance to the Ogre's ceremonial chamber in Jiggig. If lost, the player can get another key from Grish. This key can not be placed onto the steel key ring.
NPCs

Grish • Zavistic Rarve • Sithik Ints • Bartender • Brentle Vahn • Slash Bash • Zombie

Items

 Ruined backpack •  Dragon inn tankard •  Torn page •  Black prism •  Strange potion  Cup of tea •  Unstrung comp bow •  Comp ogre bow •  Ogre arrow shaft •  Flighted ogre arrow •  Ogre gate key •  Ogre artefact •  Ogre coffin key •  Rogue's purse potion (unf) •  Relicym's Balm

Locations

Related
Ad blocker interference detected!
Wikia is a free-to-use site that makes money from advertising. We have a modified experience for viewers using ad blockers

Wikia is not accessible if you've made further modifications. Remove the custom ad blocker rule(s) and the page will load as expected.