Onyx bolts (e)
Release date
31 July 2006 (Update)
Members only?
Yes
Quest item?
No
Tradeable?
Yes
Equipable?
Yes
Stackable?
Yes
High Alch
9,000 coins
Low Alch
6,000 coins
Destroy
Drop
Store price
Not sold
Exchange price

8,775

coins (info)
Buy limit
Unknown
Weight
0 kg
Examine
Enchanted Onyx tipped runite Crossbow Bolts.
[view]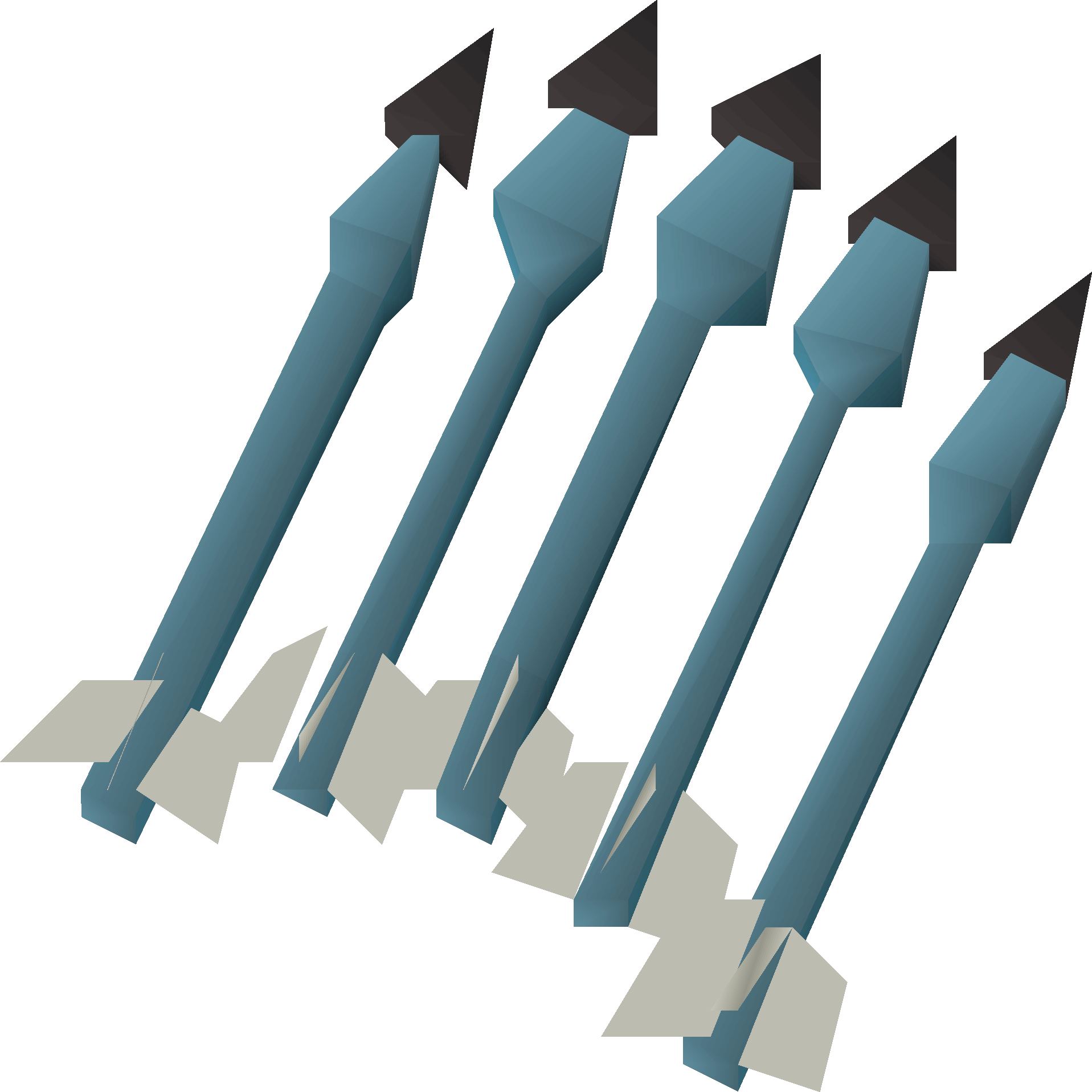 Enchanted onyx bolts
are
rune bolts
tipped with enchanted
onyx
.
Onyx bolts
can be enchanted through the spell
Enchant Crossbow Bolt (Onyx)
by a player with level 87
Magic
. The spell enchants 10 onyx bolts at a time. These bolts are rarely used due to their cost.
Enchanted onyx bolts are enchanted with the Life leech enchantment. This gives the bolts a chance of doing 20% extra damage and healing the attacker's Hitpoints by 25% of the total damage dealt. This does not work on the undead, as they have no "life" to leech.
The special effect has a 10% chance of activating in PvP and a 11% of activating in PvM. If the player has completed the Hard Kandarin Diary then these values increase to 11% and 12.1% respectively. The Kandarin Diary boost is always active regardless of whether the headgear is equipped.
Bonuses
Hover over image for type

The Life leech ability from enchanted onyx bolts after enchanting Onyx bolts
 Attack bonus
+0
+0
+0
+0
+0
 Defence bonus
+0
+0
+0
+0
+0
Other bonuses
Slot

list

+0
+120
0%
+0
Dropping monsters
Edit
Metal bolts

 Bronze (unf) •  Blurite (unf) •  Silver (unf) •  Iron (unf) •  Steel (unf) •  Mithril (unf) •  Adamant (unf) •  Runite (unf)

Bolt tips

 Opal •  Jade •  Pearl •  Topaz •  Sapphire •  Emerald •  Ruby •  Diamond •  Amethyst •  Dragonstone •  Onyx

Gem-tipped bolts

 Opal (e) •  Jade (e) •  Pearl (e) •  Topaz (e) •  Sapphire (e) •  Emerald (e) •  Ruby (e) •  Diamond (e) •  Dragonstone (e) •  Onyx (e)

Other bolts

 Bone •  Barbed •  Mith grapple (unf) (tip) •  Bolt rack •  Kebbit •  Long kebbit •  Broad (unf) •  Amethyst
Ad blocker interference detected!
Wikia is a free-to-use site that makes money from advertising. We have a modified experience for viewers using ad blockers

Wikia is not accessible if you've made further modifications. Remove the custom ad blocker rule(s) and the page will load as expected.