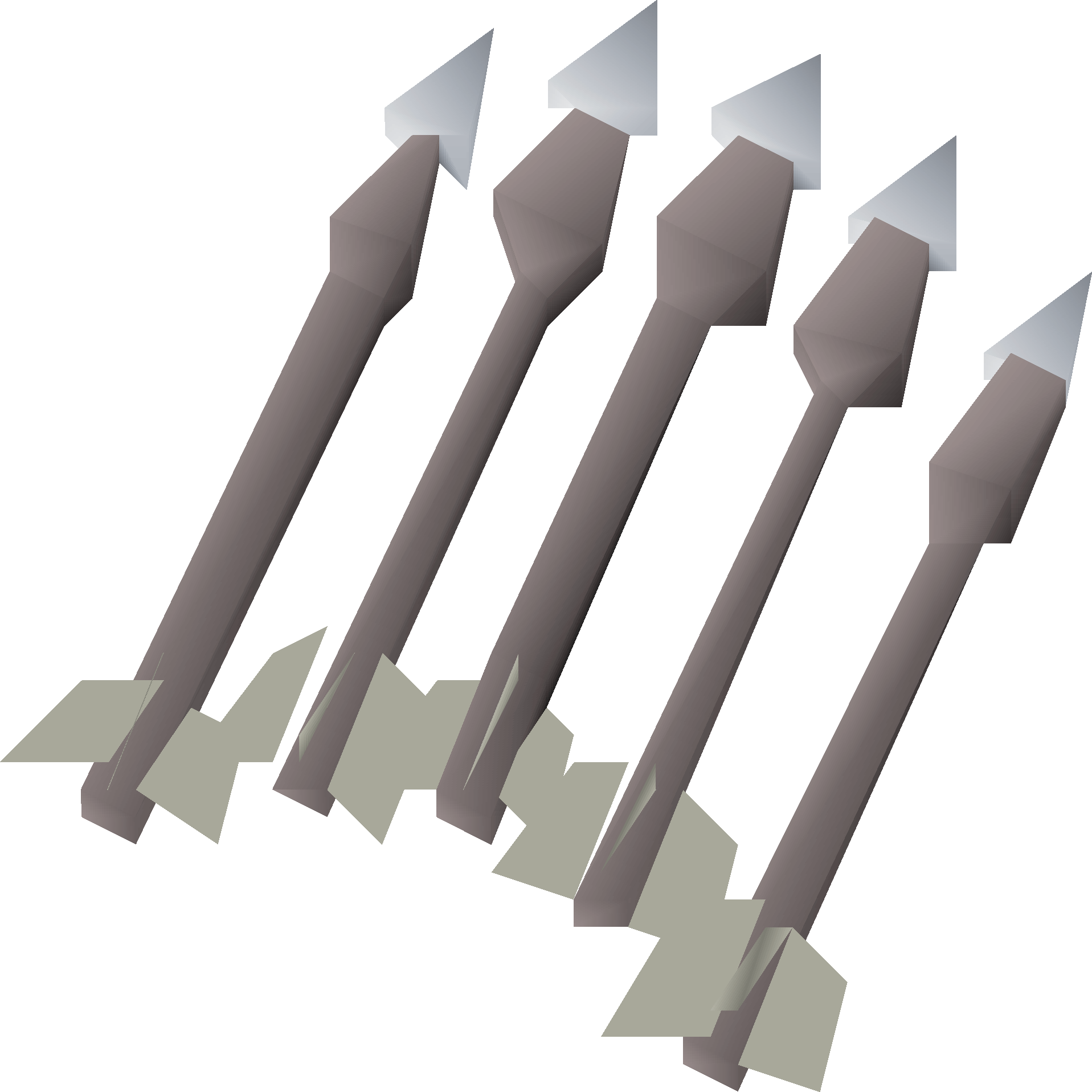 Enchanted pearl bolts are iron bolts tipped with enchanted Pearl bolt tips made from Oyster pearls. Pearl bolts can be enchanted into enchanted pearl bolts through the spell Enchant Crossbow Bolt (Pearl) by a player with 24 Magic. The spell enchants 10 pearl bolts at a time and requires 1 Cosmic rune and 2 Water runes to be present in their inventory.
Enchanted pearl bolts are enchanted with the Sea curse enchantment. This gives the bolts a chance of a mighty bolt of water hitting the opponent. This ability is negated by opponents wielding water staves but increased by opponents wearing fire staves and fiery monsters. The effects of these bolts seem to be the opposite of enchanted dragonstone bolts.
Against Fire Creatures, the Sea Curse effect hits roughly 25-30% extra damage. The Monsters affected are:
All adult chromatic dragons, including the King Black Dragon, Brutal Green Dragon, and Lava Dragon.
All Metal Dragons.
Fire Giants
Pyrefiends
Fire Elemental
Volcanic Creatures
If the player has completed the Hard Kandarin Diary, there is a 10% increase of the likelihood that the special effect of an enchanted bolt will occur. This effect is always active regardless if the headgear is equipped.
Bonuses
Hover over image for type

The Sea curse ability from enchanted Pearl bolts after enchanting Pearl bolts
 Attack bonus
+0
+0
+0
+0
+0
 Defence bonus
+0
+0
+0
+0
+0
Other bonuses
Slot

list

+0
+48
0%
+0
Metal bolts

 Bronze (unf) •  Blurite (unf) •  Silver (unf) •  Iron (unf) •  Steel (unf) •  Mithril (unf) •  Adamant (unf) •  Runite (unf)

Bolt tips

 Opal •  Jade •  Pearl •  Topaz •  Sapphire •  Emerald •  Ruby •  Diamond •  Amethyst •  Dragonstone •  Onyx

Gem-tipped bolts

 Opal (e) •  Jade (e) •  Pearl (e) •  Topaz (e) •  Sapphire (e) •  Emerald (e) •  Ruby (e) •  Diamond (e) •  Dragonstone (e) •  Onyx (e)

Other bolts

 Bone •  Barbed •  Mith grapple (unf) (tip) •  Bolt rack •  Kebbit •  Long kebbit •  Broad (unf) •  Amethyst
Ad blocker interference detected!
Wikia is a free-to-use site that makes money from advertising. We have a modified experience for viewers using ad blockers

Wikia is not accessible if you've made further modifications. Remove the custom ad blocker rule(s) and the page will load as expected.