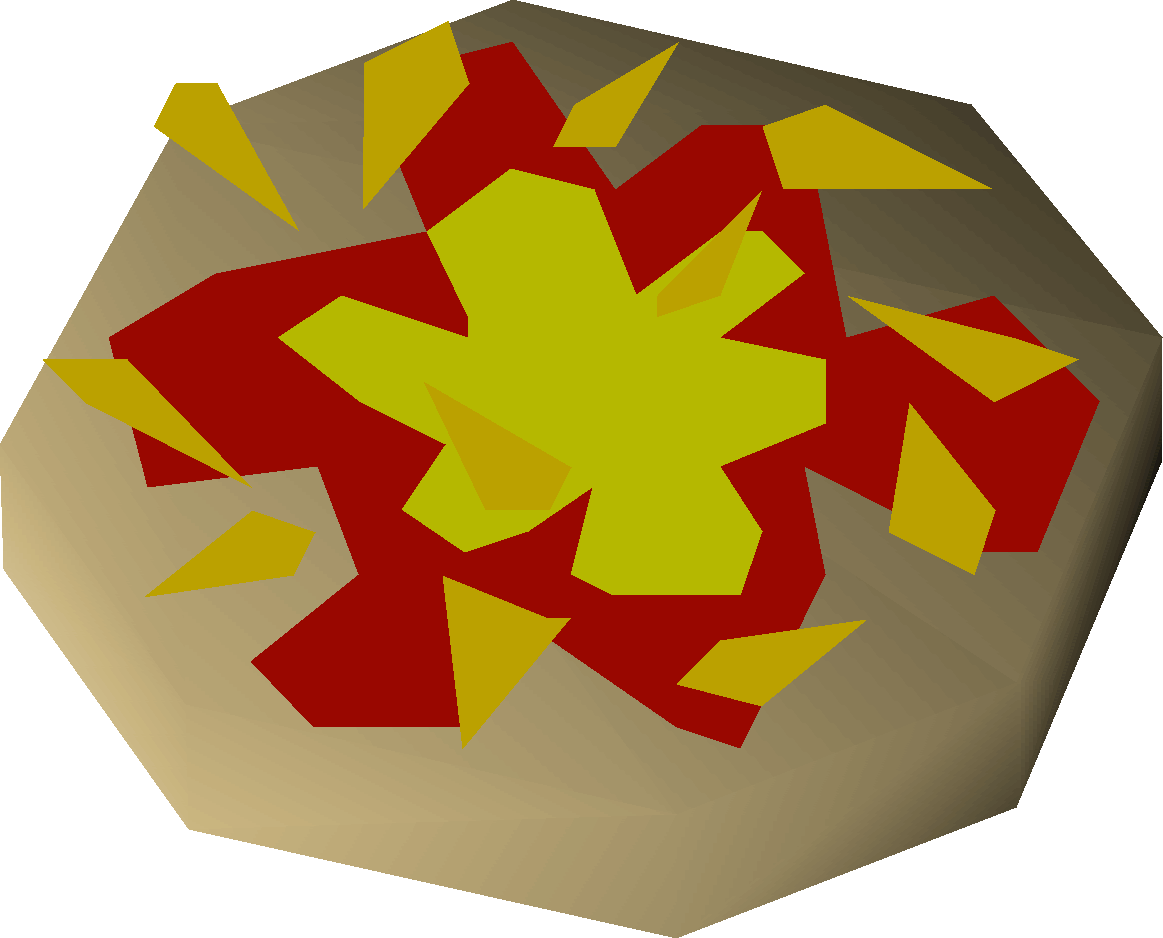 Pineapple pizzas are one of the highest-healing foods in RuneScape, healing 22 Hitpoints (11 per bite). It can be made at level 65 Cooking by adding pineapple chunks or pineapple rings to a cooked plain pizza, granting 45 Cooking experience (for a total of 188 experience from start to finish).
Using pineapple rings is recommended, because a player gets four rings from one pineapple instead of only one pile of chunk. Pineapple pizzas can also be obtained by asking a Cook in a player-owned house to serve food. They will be deposited on a player's table in their dining room. (A player can have a Cook at level 30 Construction).
Pizzas, toppings and ingredients

Pizzas

 Incomplete pizza •  Uncooked pizza •  Plain pizza •  Meat pizza •  Anchovy pizza •  Pineapple pizza

Toppings and ingredients

 Pizza base •  Cooked meat •  Cooked chicken •  Anchovies •  Pineapple chunks •  Pineapple ring •  Tomato •  Cheese
Ad blocker interference detected!
Wikia is a free-to-use site that makes money from advertising. We have a modified experience for viewers using ad blockers

Wikia is not accessible if you've made further modifications. Remove the custom ad blocker rule(s) and the page will load as expected.