The primordial crystal is an add-on dropped by Cerberus. When used with a pair of dragon boots, primordial boots will be created. This process cannot be reversed, and requires level 60 in Runecrafting and Magic (boosts cannot be used), granting 200 experience in both skills.
Dropping monsters
Edit
| Monster | Combat level | Quantity | Rarity |
| --- | --- | --- | --- |
| Cerberus | 318 | 1 | |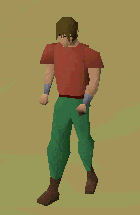 NPCs

Unique drops

 Primordial crystal •  Eternal crystal •  Pegasian crystal •  Smouldering stone •  Key master teleport •  Jar of souls •  Hellpuppy

Equipment

Other
Ad blocker interference detected!
Wikia is a free-to-use site that makes money from advertising. We have a modified experience for viewers using ad blockers

Wikia is not accessible if you've made further modifications. Remove the custom ad blocker rule(s) and the page will load as expected.