Rashiliyia's Tomb is the final burial ground for the zombie queen, Rashiliyia. The tomb is visited during the Shilo Village quest, where it was taken over by Nazastarool. After the quest, the dungeon is filled with undead ones.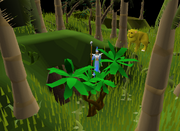 Getting There
Edit
To get to the tomb, go north beyond the temple of Ah Za Rhoon. There will be stone doors in the ground to enter, provided a bone key is used on them. It may be re-bought after the quest from Yanni Salika.
The dungeon
Edit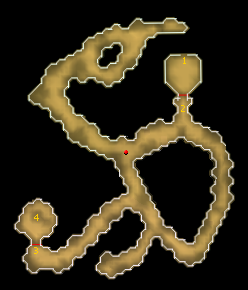 Entrance
Rock slope
Skeleton door
Dolmen, Nazastarool
Ad blocker interference detected!
Wikia is a free-to-use site that makes money from advertising. We have a modified experience for viewers using ad blockers

Wikia is not accessible if you've made further modifications. Remove the custom ad blocker rule(s) and the page will load as expected.