The ring of nature can be obtained as an elite clue scroll reward from Treasure Trails. It can change the model of the player to look like a bush.
While this effect is active, the player cannot move, or it will end. If another player right clicks on the image of a bush, the normal options will appear, i.e. "walk here Username", "Follow Username" etc.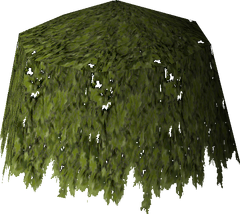 Standard

 Opal •  Gold •  Jade •  Topaz •  Sapphire •  Emerald •  Ruby •  Diamond •  Dragonstone •  Onyx •  Zenyte

Enchanted

 Pursuit •  Returning •  Efaritay's aid •  Recoil •  Dueling •  Forging •  Life •  Wealth (imbued) •  Stone •  Suffering (imbued)

Fremennik

 Archers (imbued) •  Berserker (imbued) •  Seers (imbued) •  Warrior (imbued)

Wilderness

 Treasonous (imbued) •  Tyrannical (imbued) •  Ring of the gods (imbued)

Other

 Beacon •  Charos (activated) •  Coins •  Easter •  Granite (imbued) •  Lunar •  Nature •  'Perfect' •  Slayer (eternal) •  Stolen garnet •  Visibility
Ad blocker interference detected!
Wikia is a free-to-use site that makes money from advertising. We have a modified experience for viewers using ad blockers

Wikia is not accessible if you've made further modifications. Remove the custom ad blocker rule(s) and the page will load as expected.