Sister Scarophia is a sister that maintains the altar at the Clan Wars lobby south of the Duel Arena. When spoken to she refers to the Abbey of St. Elspeth Citharede (which is present in RuneScape 3), and that she is unable to find it, so she decided to build a small chapel instead.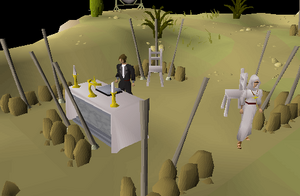 Ad blocker interference detected!
Wikia is a free-to-use site that makes money from advertising. We have a modified experience for viewers using ad blockers

Wikia is not accessible if you've made further modifications. Remove the custom ad blocker rule(s) and the page will load as expected.