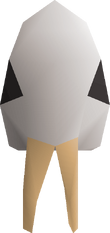 The skeletal helm is a member-only piece of Magic armour. To wear a skeletal helmet, the player must have at least 40 Defence, 40 Magic, and have completed The Fremennik Trials quest.
To obtain a skeletal helmet, a player can either bring 1 dagannoth hide, 1 skull piece, and 5000 coins to Peer the Seer in Rellekka, or trade with another player.
Bonuses
Hover over image for type
 Attack bonus
+0
+0
+0
+2
-2
 Defence bonus
+10
+9
+11
+3
+0
Other bonuses
Slot

list

+0
0
0%
+0
Yak-hide armour
Rock-shell armour
Spined armour
Skeletal armour

Fremennik robes

Rings

 Warrior (imbued) •  Berserker (imbued) •  Seers (imbued) •  Archers (imbued)

Helms

 Fremennik •  Archer •  Berserker •  Farseer •  Warrior •  Helm of neitiznot

Fremennik cloaks

 Cyan •  Brown •  Blue •  Green •  Red •  Grey •  Yellow •  Teal •  Purple •  Pink •  Black

Fremennik shirts

Others
Ad blocker interference detected!
Wikia is a free-to-use site that makes money from advertising. We have a modified experience for viewers using ad blockers

Wikia is not accessible if you've made further modifications. Remove the custom ad blocker rule(s) and the page will load as expected.