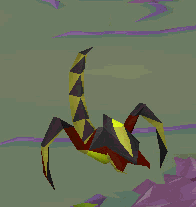 Spawns are summoned during the fight with the Abyssal Sire. They have low health and use rather inaccurate melee and ranged attacks. If the spawn is not killed within 12 seconds, it will mature into a scion.
Like the Abyssal Sire, Spawns can hit through protection prayers. When the Sire dies, all minions that it summoned will also die.
Ad blocker interference detected!
Wikia is a free-to-use site that makes money from advertising. We have a modified experience for viewers using ad blockers

Wikia is not accessible if you've made further modifications. Remove the custom ad blocker rule(s) and the page will load as expected.