Hot & Cold
Edit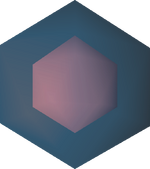 The hot/cold or strange device clues were introduced on the launch of the master clues on the 6th of July 2016.
The strange device can be obtained by talking to Jorral (Making History quest); once you have obtained the device, you won't have to go back to Jorral. There are 116 unique Hot/Cold locations, when you have found the location you have to dig. Don't forget your spade!
Warning! When you dig at the dig spot, you will be attacked by a Brassican Mage in a single-combat area, or three Ancient Wizards if your clue leads you to a multi-combat area. You cannot Protect from Magic; however, Ranged armour seems to help. The three Ancient Wizards are a lot stronger and will use Magic, Ranged and Melee and will poison you! FYI - If the three Ancient Wizards are too overwhelmingly powerful for you, you can climb up and down a ladder nearby; that should make them all unaggressive after which you can fight them one on one and use your protect prayers.
The best strategy to find your location is by walking north/south/east/west and then clicking on the strange device, and it will tell you what direction is warmer (you will also take some damage so take food). The device will also tell you its temperature, indicating how far you are from the location. Based on the first step, you should know what direction and distance you should teleport to. Once teleported, repeat to pinpoint a location. You can also use the list or map to help you find your location; this will save food.
Locations
Edit
The locations in this guide are grouped by region. The following map may also be useful:
Note: Supposedly all locations are shown in the current map. However, not all of them have been confirmed yet and might be removed (pink glowing devices are unconfirmed).
Feldip Hills
Edit
Fremennik Province
Edit
| Location | Image | Map |
| --- | --- | --- |
| North-west of the Sinclair Mansion, near the log balance shortcut. | | |
| Catherby, between the bank and the beehives, in the center of a small rock formation. | | |
| Grand Tree, just east of the terrorchick gnome enclosure. | | |
| Between the Seers' Village bank and Camelot. | | |
| McGrubor's Wood | | |
| South of Fishing Guild | | |
| Outside Witchaven, west of Jeb, Holgart, and Caroline. | | |
| Ground floor inside the Necromancer Tower. Easily accessed by using fairy ring code DJP. | | |
| South of the Fight Arena, north-west of the Nightmare Zone. | | |
| Tree Gnome Village, near the icon. | | |
| Grave of Scorpius | | |
| Khazard Battlefield, in the small ruins south of tracker gnome 2. | | |
| West Ardougne, near the staircase outside the Civic Office. | | |
| South-west Tree Gnome Stronghold | | |
| South of the Tree Gnome Stronghold, north-east of the Outpost. | | |
| South-east of Almera's house on Baxtorian Falls. | | |
| Inside the Barbarian Agility Course. Completion of Alfred Grimhand's Barcrawl is required. | | |
Misthalin
Edit
Morytania
Edit
Western Provinces/Tirannwn
Edit
Wilderness
Edit
Ad blocker interference detected!
Wikia is a free-to-use site that makes money from advertising. We have a modified experience for viewers using ad blockers

Wikia is not accessible if you've made further modifications. Remove the custom ad blocker rule(s) and the page will load as expected.