An unsired is an untradeable item dropped by the Abyssal Sire. It cannot be deposited in a bank. Doing so will result in the chatbox stating A magical force prevents you from banking this item!
It can be used on the Font of Consumption to dissolve the Unsired, giving the player a reward in the process.
Note that if a player has a bludgeon piece, they are guaranteed to obtain pieces that the player has not obtained yet. For example, if a player has obtained a bludgeon axon, they are guaranteed to get either a bludgeon claw or spine. However, if a player has two Unsired and turns them both in to the Font of Consumption at the same time, it is possible they can receive the same bludgeon piece.
Dropping monsters
Edit
| Monster | Combat level | Quantity | Rarity |
| --- | --- | --- | --- |
| Abyssal Sire | 350 | 1 | |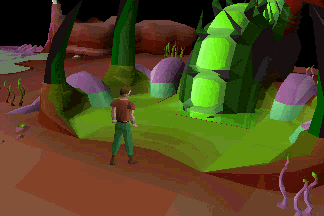 Ad blocker interference detected!
Wikia is a free-to-use site that makes money from advertising. We have a modified experience for viewers using ad blockers

Wikia is not accessible if you've made further modifications. Remove the custom ad blocker rule(s) and the page will load as expected.