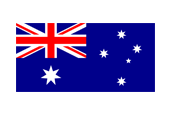 Australian Servers
It's been a lively topic for longer than we've wanted, and so we'll keep this short and sweet.
Australian servers are live. Australian servers are ready.

Our SysAdmin team have faced a multitude of challenges, and they've reacted brilliantly on every single occasion. A full breakdown of the blood, sweat, and tears will come very soon, because we genuinely think that you will appreciate hearing of the trials they've faced.
In the meantime I'd encourage all of our Oceanic players to tackle any content they may have otherwise been avoiding.
Mods Archie, Ash, Ed, Ghost, Jed, John C, Kieren, Mat K, Maz, Ronan, Roq, Ry, Stone, Sween, TomH, Weath, West & Wolf
The Old School Team
Ad blocker interference detected!
Wikia is a free-to-use site that makes money from advertising. We have a modified experience for viewers using ad blockers

Wikia is not accessible if you've made further modifications. Remove the custom ad blocker rule(s) and the page will load as expected.