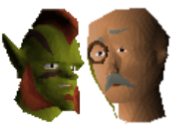 After the success of the last Player Designed Content competition, we wanted to give you another opportunity to get your ideas into Old School.
We've had a lot of combat related updates over the last couple of months so in this competition we are looking at introducing a piece of content which doesn't involve combat. That means no bosses, PvP or slayer updates. However, that leaves a whole host of other skills to think about.
To enter, simply email your idea to oldschoolcommunity@jagex.com before 23:59 GMT on the 23rd February, we will poll the winning entries on the 26th February.
To read more about the competition and get some tips to help you make great content, read the
dev blog
or tune in to tonight's
livestream
at 9pm GMT.
Ad blocker interference detected!
Wikia is a free-to-use site that makes money from advertising. We have a modified experience for viewers using ad blockers

Wikia is not accessible if you've made further modifications. Remove the custom ad blocker rule(s) and the page will load as expected.