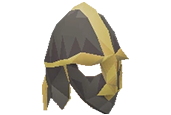 Crack The Clue: Solved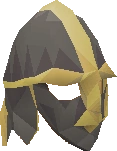 The Helm of Raedwald has been found!
After 12 grueling months of theorising, searching and inspecting pixels, the Helm of Raedwald has been uncovered!
Congratulations to Pikachu Yip for being the first to unearth the helm!
As was mentioned when Crack the Clue first began, Pikachu Yip will be forever commemorated in the examine information of the helm following this Thursday's update.
Those of you who wish to get your hands on the Helm of Raedwald will have to follow in the footsteps of Pikachu Yip. Perhaps they will be gracious enough to show you the way, or maybe not. I guess we'll have to wait and see!
Mods Archie, Ash, Ed, Ghost, Jed, John C, Kieren, Mat K, Maz, Ronan, Roq, Ry, Stone, Sween, TomH, Weath, West & Wolf
The Old School Team
Ad blocker interference detected!
Wikia is a free-to-use site that makes money from advertising. We have a modified experience for viewers using ad blockers

Wikia is not accessible if you've made further modifications. Remove the custom ad blocker rule(s) and the page will load as expected.