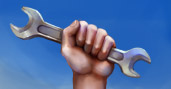 The maintenance on our credit and debit card payment service has been completed, and payments are back online.
As previously stated, any recurring payments will have been unaffected by this downtime.
Thank you for your patience.
The RuneScape Team
Mods Archie, Ash, Ghost, Jed, John C, Kieren, Mat K, Maz, Merchant, Ronan, Roq, TomH, Weath & WestThe Old School Team
Ad blocker interference detected!
Wikia is a free-to-use site that makes money from advertising. We have a modified experience for viewers using ad blockers

Wikia is not accessible if you've made further modifications. Remove the custom ad blocker rule(s) and the page will load as expected.