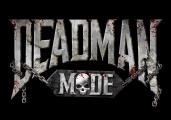 In an effort to reduce the viability of suiciding inside guarded zones in Deadman mode, we have made a change to death within guarded zones.
If you die with a skull inside a guarded zone, you will now lose 10% of your experience in protected skills in addition to the existing item and XP loss.
If you die without a skull inside a guarded zone you will not lose any experience in your protected skills.
Mods Alfred, Archie, Ash, Ghost, Ian, Jed, John C, Kieren, Mat K, Maz, Ronan, WeathThe Old School Team
Ad blocker interference detected!
Wikia is a free-to-use site that makes money from advertising. We have a modified experience for viewers using ad blockers

Wikia is not accessible if you've made further modifications. Remove the custom ad blocker rule(s) and the page will load as expected.