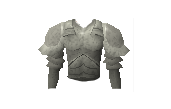 We recently polled an enormous expansion to achievement diaries, offering 10 brand new, easy to elite diaries and an additional elite section to the existing Karamja diary. It passed with flying colours and is planned for release early next year.
The next stage in the development of achievement diaries is deciding upon some appropriate rewards. This developer blog will be running through the rewards we currently have planned, looking for feedback from you to make sure they are fit for Old School and approved by the community.
Click here to read the developer blog and make sure to let us know exactly how you feel.
Mods Archie, Ash, Ghost, Ian, John C, Mat K, Reach, Ronan, Weath
The Old School Team
Ad blocker interference detected!
Wikia is a free-to-use site that makes money from advertising. We have a modified experience for viewers using ad blockers

Wikia is not accessible if you've made further modifications. Remove the custom ad blocker rule(s) and the page will load as expected.