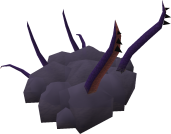 Next week's poll will be offering several new boss monster pets as super-rare drops, some very interesting graphical reworks, feedback-based Clan Wars changes as well as bunch of miscellaneous updates.
For details of the numerous new boss monsters and other proposed updates, check out today's dev blog.
Mods Alfred, Ash, John C, Mat K, Reach, Ronan and Weath
The Old School Team
Ad blocker interference detected!
Wikia is a free-to-use site that makes money from advertising. We have a modified experience for viewers using ad blockers

Wikia is not accessible if you've made further modifications. Remove the custom ad blocker rule(s) and the page will load as expected.