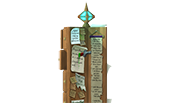 Now that we've released the bare-bones Trading Post for which you voted earlier this year, and you've had a chance to get to grips with its current form, it's time to look at ways you'd like us to expand on it. In this blog, we'll look at some of the most popular requests that we can offer.
Head over to the forums to give the developer blog a read and let us know exactly how you feel. Your feedback is key in deciding how we move forward with the Trading Post.
Mods Archie, Ash, Ghost, Ian, John C, Mat K, Reach, Ronan, Weath
The Old School Team
Ad blocker interference detected!
Wikia is a free-to-use site that makes money from advertising. We have a modified experience for viewers using ad blockers

Wikia is not accessible if you've made further modifications. Remove the custom ad blocker rule(s) and the page will load as expected.