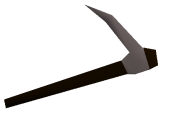 A few weeks ago the artisan skill blew away all competition to win the latest PDC competition with a whopping 49% of the vote. The original concept, which was designed by Pix869, was very strong and we have worked with that design to flesh out the concept further.
Read the developer blog on
the forums
.
Ad blocker interference detected!
Wikia is a free-to-use site that makes money from advertising. We have a modified experience for viewers using ad blockers

Wikia is not accessible if you've made further modifications. Remove the custom ad blocker rule(s) and the page will load as expected.