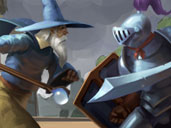 The poll that you've all been waiting for is now live. Head over to the poll home or an in-game poll booth to have your say in one of the biggest polls ever to hit Old School: Permanent F2P & Membership Bonds.
The poll will run until 10am GMT Wednesday February 4th.
You can find all of the information you might need to answer any questions you many have in the permanent F2P discussion newspost, the permanent F2P discussion livestream and Mod Mat K's reddit AMA. If you have further questions feel free to contact us on Twitter.
Mods Archie, Ash, Ghost, Ian, John C, Mat K, Reach, Ronan, Weath
The Old School Team
Ad blocker interference detected!
Wikia is a free-to-use site that makes money from advertising. We have a modified experience for viewers using ad blockers

Wikia is not accessible if you've made further modifications. Remove the custom ad blocker rule(s) and the page will load as expected.