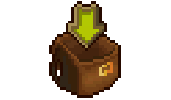 February is set to be a massive month for Old School. Permanent F2P, Achievement Diaries, The Grand Exchange... The list goes on and on. Make sure to give February - The Month Ahead a read to see the full list and all of the details of what we have planned.
Mods Archie, Ash, Ghost, Ian, John C, Mat K, Reach, Ronan, Weath
The Old School Team
Ad blocker interference detected!
Wikia is a free-to-use site that makes money from advertising. We have a modified experience for viewers using ad blockers

Wikia is not accessible if you've made further modifications. Remove the custom ad blocker rule(s) and the page will load as expected.