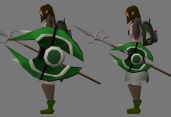 Old School RuneScape is having an interesting month. From boss pets to some graphical reworks, and even slight rumblings of bounty hunter... There is a lot planned, and we thought it would be nice to give you a little insight.
Click here to head over to the forum thread and check out The Month Ahead.
Mods Alfred, Ash, John C, Mat K, Reach, Ronan & Weath
The Old School Team
Ad blocker interference detected!
Wikia is a free-to-use site that makes money from advertising. We have a modified experience for viewers using ad blockers

Wikia is not accessible if you've made further modifications. Remove the custom ad blocker rule(s) and the page will load as expected.