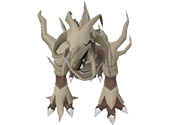 Ever since the Grand Exchange was released, and even before, a common request has been for us to release lootshare. We definitely agree and we are now in a position where we can offer it to you but we would love to discuss the different ways that we can implement this system and what you all think is best!
Head over to the forums to see how lootshare could work in Old School.
Mods Alfred, Archie, Ash, Ghost, Ian, Jed, John C, Kieren, Mat K, Maz, Ronan, WeathThe Old School Team
Ad blocker interference detected!
Wikia is a free-to-use site that makes money from advertising. We have a modified experience for viewers using ad blockers

Wikia is not accessible if you've made further modifications. Remove the custom ad blocker rule(s) and the page will load as expected.