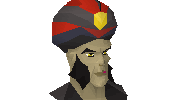 May is here and we've got some interesting stuff planned. Big Mo will be making his way around the map, shared slayer is coming to Old School, a developer blog for the summer slayer expansion will be released and more. Let's take a look at the month ahead!
Head over to the forums to read May - The Month Ahead.
Mods Archie, Ash, Ghost, Ian, John C, Mat K, Ronan, WeathThe Old School Team
Ad blocker interference detected!
Wikia is a free-to-use site that makes money from advertising. We have a modified experience for viewers using ad blockers

Wikia is not accessible if you've made further modifications. Remove the custom ad blocker rule(s) and the page will load as expected.