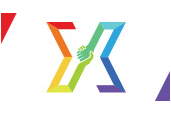 Mental Health Awareness Week starts today, and we've got loads of cool stuff happening this week to support this important initiative.
Mental Health Awareness Week
All throughout this week, we'll be co-running a Get Started in Games Design course with our partners at the Prince's Trust & Cambridge Regional College. On Thursday & Friday, the group of young adults will spend time at Jagex HQ, working alongside our game developers to build their own games, with an awards ceremony planned for Friday evening.
Separately, we'll have representatives from each charity in our offices throughout the week, hosting workshops, drop in sessions and more, as well as jumping on our Forums & reddit to answer your questions! We'll have YMCA on Tuesday, CPSL Mind on Wednesday and the Prince's Trust on Friday, so get your questions ready!
The RuneScape Team
Ad blocker interference detected!
Wikia is a free-to-use site that makes money from advertising. We have a modified experience for viewers using ad blockers

Wikia is not accessible if you've made further modifications. Remove the custom ad blocker rule(s) and the page will load as expected.