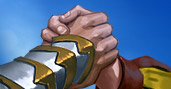 Old School worlds 8, 16, 18 and 25 are being taken offline temporarily for some maintenance work. We hope to have them back online again soon, so we can get on with launching the Inferno.
We apologise for the inconvenience.
Mods Archie, Ash, Ed, Ghost, Jed, John C, Kieren, Mat K, Maz, Ronan, Roq, Ry, Stone, TomH, Weath, West & WolfThe Old School Team
Ad blocker interference detected!
Wikia is a free-to-use site that makes money from advertising. We have a modified experience for viewers using ad blockers

Wikia is not accessible if you've made further modifications. Remove the custom ad blocker rule(s) and the page will load as expected.