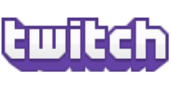 There are a huge amount of really entertaining streamers on Twitch TV who put a lot of effort into entertaining our community. This weekend there are a whole host of streams going on, support these guys by checking them out.
On Friday at 9PM GMT Lord Kirk will be streaming on the official Runescape channel.
Also on Friday EmilyisPro will be doing an Old School Stream. Head over to her channel to see exactly what she'll be doing.
Is My Str 0 has two streams this weekend, one at midnight GMT Saturday morning and one at 10PM GMT Saturday evening. He will be streaming Barrows on his Ironman account as well as some fire cape attempts.
At 8PM GMT on Friday and Saturday Sabre Six will be streaming everything from slayer to God wars to fight pits to clue scrolls.
If you want to watch IAmKeeferz camping cave horrors in search of clue scrolls then tune in at 10pm GMT on Saturday and Sunday. So far he has compeleted 630 clue scrolls as of last night.
Look below to see who is on right now.
If you have a stream planned for next weekend and want it advertised here, please let @JagexLee know.
If you want to stream on the official Runescape channel please contact
@ModPaulM
Ad blocker interference detected!
Wikia is a free-to-use site that makes money from advertising. We have a modified experience for viewers using ad blockers

Wikia is not accessible if you've made further modifications. Remove the custom ad blocker rule(s) and the page will load as expected.