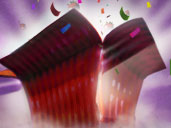 The latest poll is now available for you to vote in. You will be able to vote on new items for the Wilderness bosses, the Rangers' tunic elite clue scroll reward, more bank space and much more besides.
To vote in the poll, go here.
To discuss the poll, go here.
Mods Alfred, Ash, John C, Mat K, Reach & Weath
The Old School Team
Ad blocker interference detected!
Wikia is a free-to-use site that makes money from advertising. We have a modified experience for viewers using ad blockers

Wikia is not accessible if you've made further modifications. Remove the custom ad blocker rule(s) and the page will load as expected.