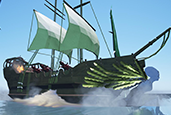 The sailing poll is now live and we want to know what you think. Shall we add sailing to Old School RuneScape?
You can read the developer blog for sailing (here) to get familiar with the proposed skill and to make sure you know exactly what you are voting on.
After you've given the blog a read be sure to head to your nearest poll booth in game, or the poll module, to vote!
Mods Alfred, Archie, Ash, Ghost, Ian, John C, Kieren, Mat K, Maz, Ronan, Weath
The Old School Team
Ad blocker interference detected!
Wikia is a free-to-use site that makes money from advertising. We have a modified experience for viewers using ad blockers

Wikia is not accessible if you've made further modifications. Remove the custom ad blocker rule(s) and the page will load as expected.