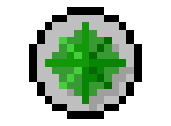 We have made several tweaks to Achievement Diaries based on feedback that we have received since launch. We have also made a number of small bug fixes.
The Ardougne medium task of "Upgrade an Iban staff" has been changed to "Equip an upgraded Iban staff".
The Ardougne elite task of "Imbue a salve amulet at Nightmare Zone" has been changed to "Equip a salve amulet (ei)".
Cursed goblin weapons have been tweaked slightly to prevent AFKing and griefing.
The elite void model has been updated.
A whole host of small achievement diary fixes.
Discuss this on our forums.
Mods Archie, Ash, Ghost, Ian, John C, Mat K, Reach, Ronan, WeathThe Old School Team
Ad blocker interference detected!
Wikia is a free-to-use site that makes money from advertising. We have a modified experience for viewers using ad blockers

Wikia is not accessible if you've made further modifications. Remove the custom ad blocker rule(s) and the page will load as expected.